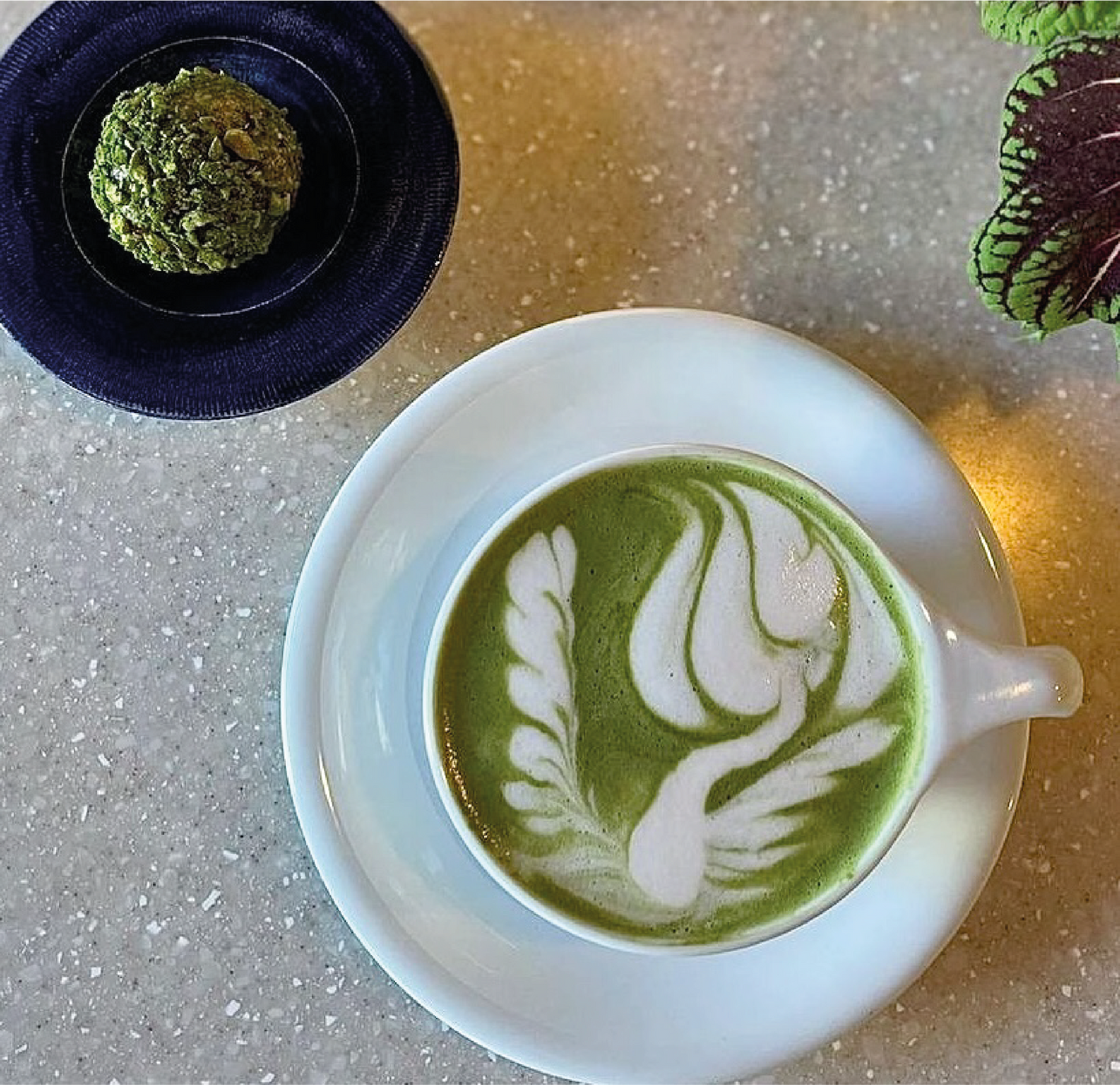 LATTE
Matcha shot:
Heat ½ DL of water to about 70°
Take a teaspoon of WAO matcha powder in a bowl and stir to reduce lumps
Add the hot water and stir further

Latte:
Heat two DL oat milk, milk or similar (skim for a tasty texture)
Mix the matcha shot with the milk and enjoy
WAO Matcha Latte.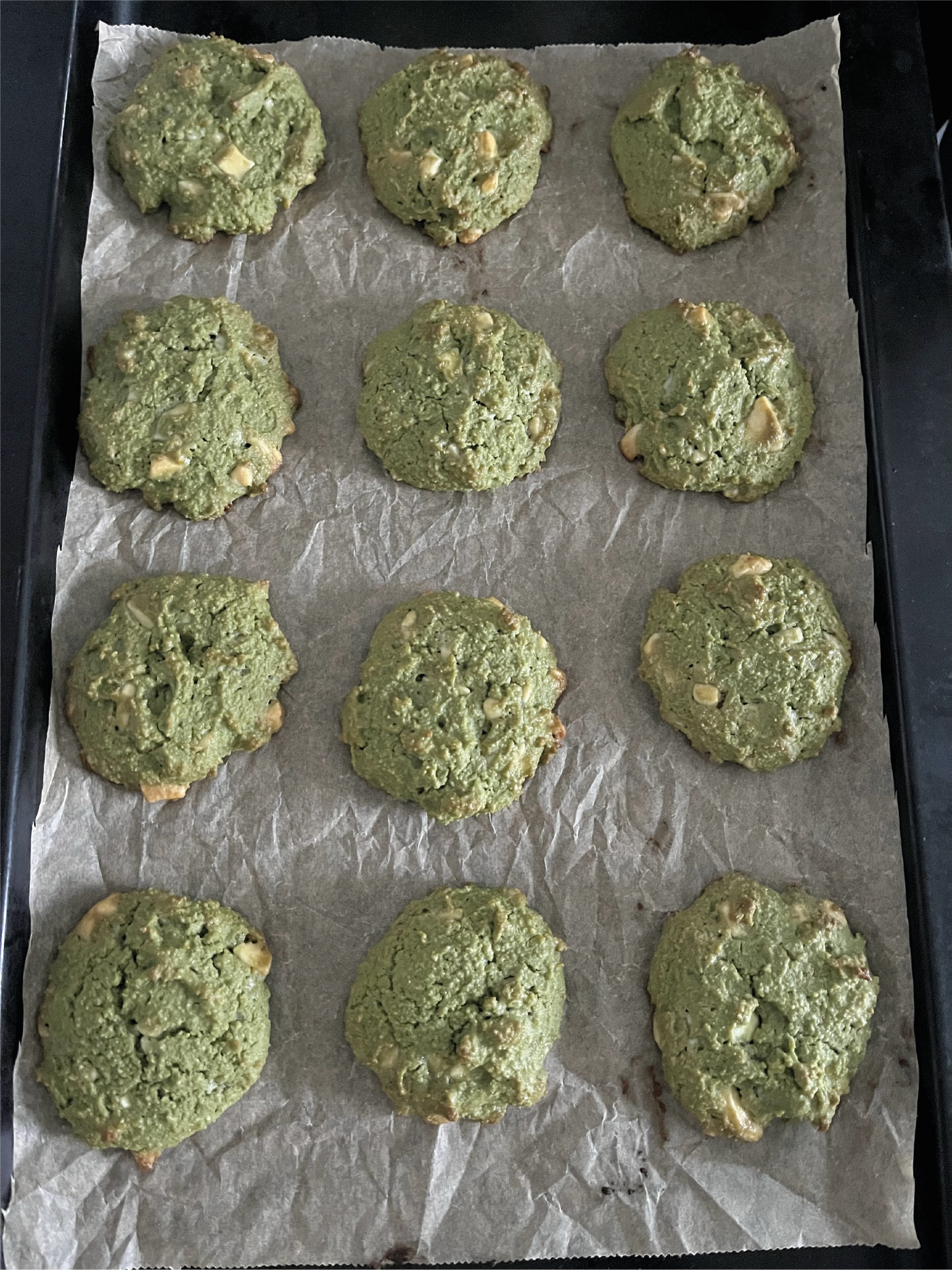 SUGAR-FREE COOKIES
Prescription:
Estimated at about 12 pcs
3 dl almond flour, 1/2 dl wheat flour, 2 tsp baking powder, 2 tsp matcha powder, 1/4 tsp salt, 1 tsp ground vanilla/vanilla powder, 1-2 tbsp agave syrup/honey/Stevia, 1/2 dl coconut oil, 1 /2 almond milk, 1 egg, 100 g white chocolate / whichever chocolate you prefer
Step:
1. Set the oven to 175°C.
2. Mix all dry ingredients separately and chop the chocolate into small pieces.
3. Melt the coconut oil and mix in the agave syrup, almond milk and eggs in a separate bowl. Then gradually mix this with the dry ingredients. Stir to a smooth batter.
4. Portion the dough onto a plate and lightly flatten the cookies.
5. Top with a little extra chocolate if desired, then put in the oven and bake for about 10-12 minutes.
Enjoy WAO Matcha Cookies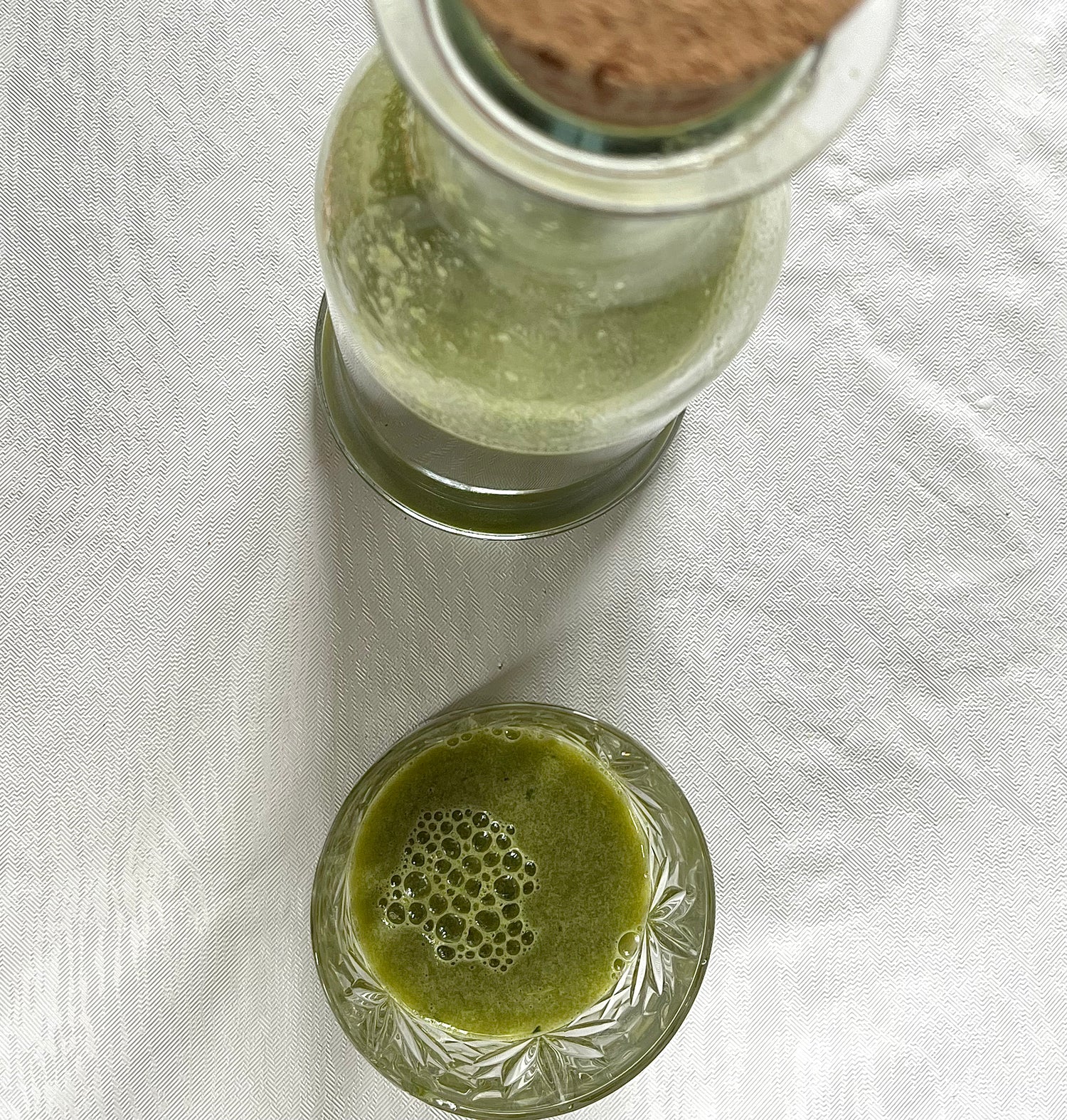 GREEN JUICE
In juicer:
200 grams of leaf spinach
5 apples
3 lemons
3 stalks of celery
Optional amount of ginger


Then add one activated WAO Matcha shot.
Dilute with water to desired strength.
MARTINI (+18)
In shaker:
5 cl of milk
2 cl liqueur 43
2 cl of vodka
1 cl sugar syrup
0.5 tablespoon matcha (per drink)

Wet shake everything in a shaker
Double strain and serve in the cup
Fine strain matcha over the drink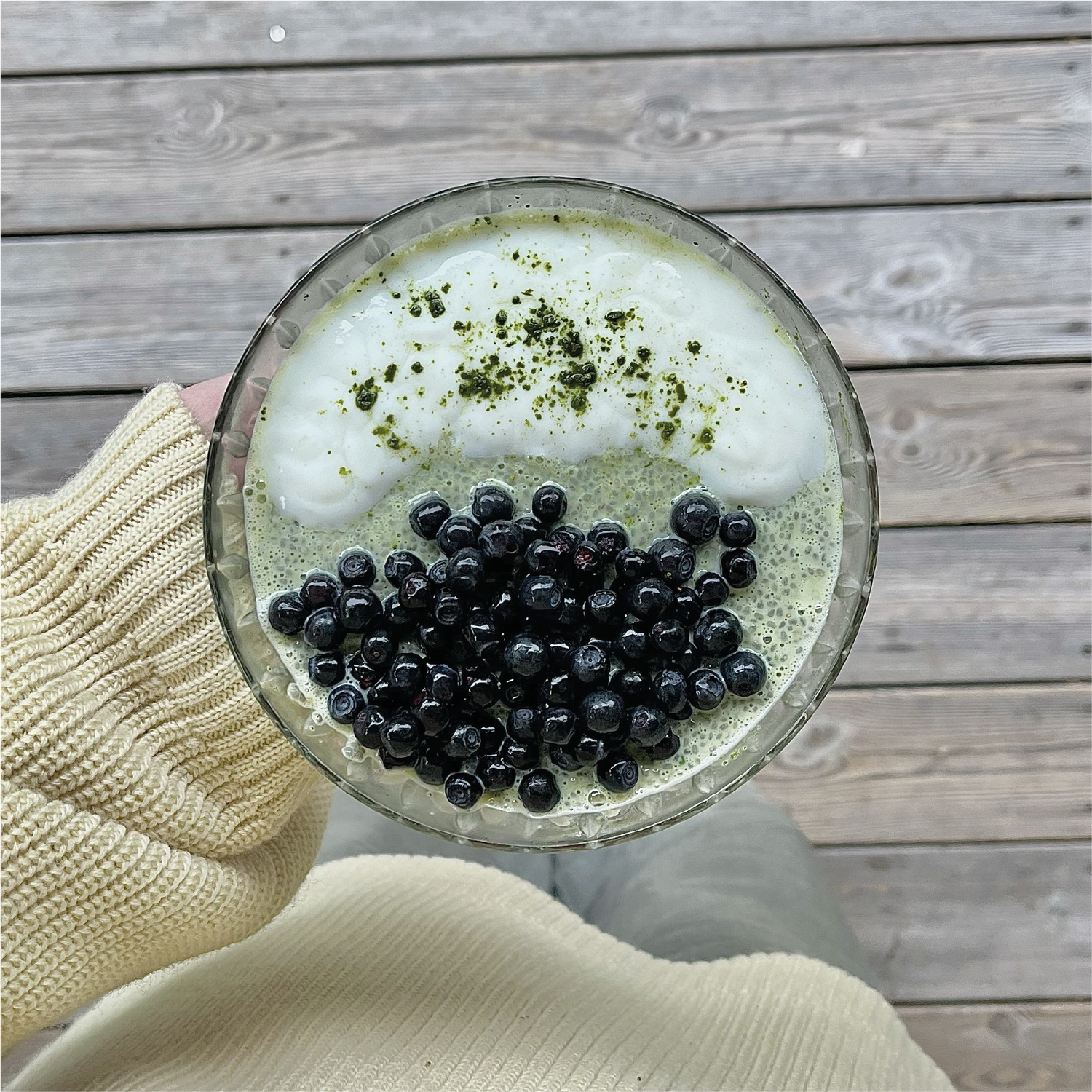 Chia pudding
In bowl:
One DL soy milk
Two tablespoons of chia seeds
Half a teaspoon of WAO Matcha
One teaspoon of agave syrup

Stir and refrigerate for 30 minutes, then enjoy with your choice of topping!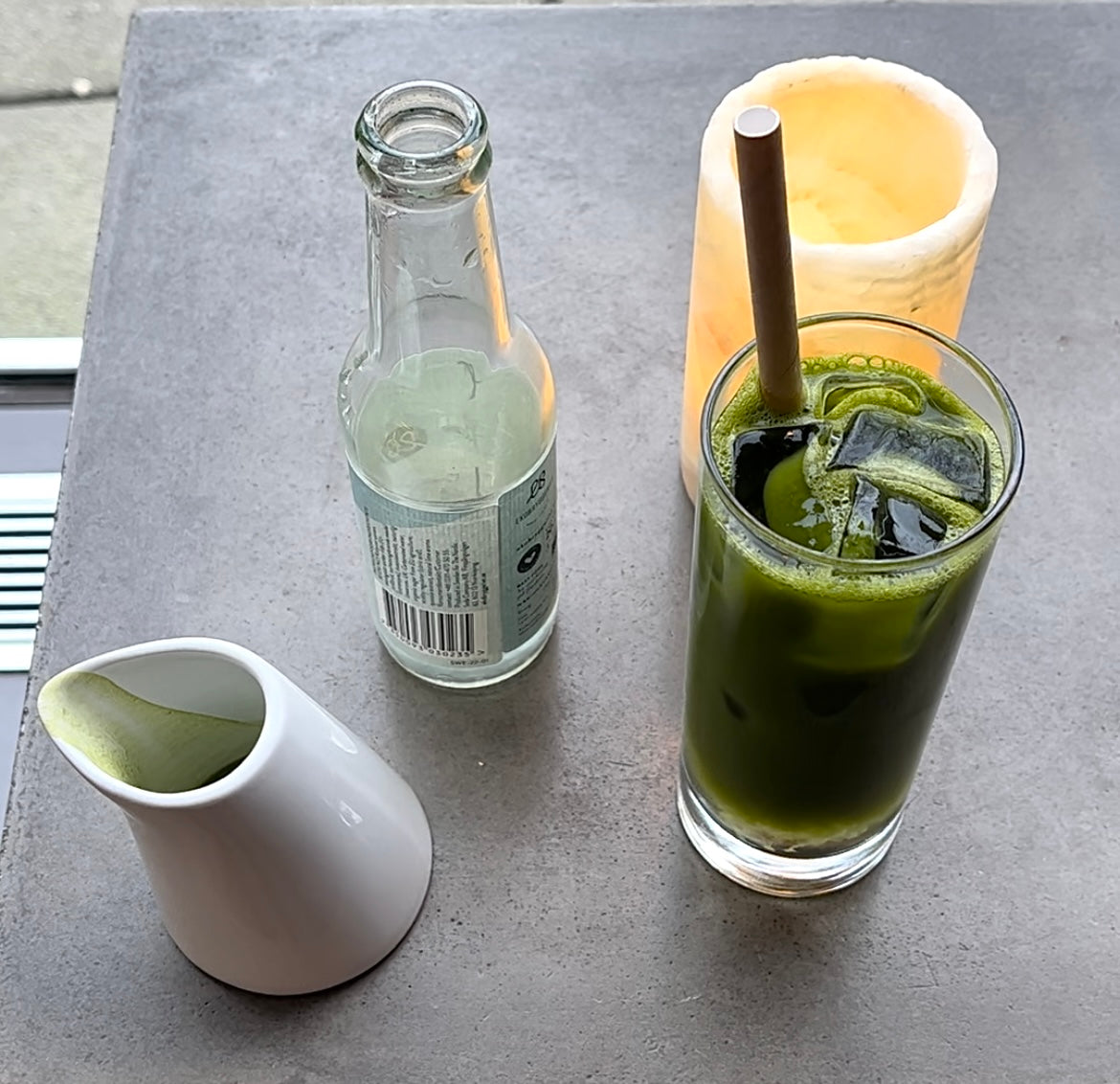 TONIC
Mix a matcha shot with tonic water.
Voila, you have a cooling matcha tonic! Like an espresso tonic but better ;)
Add any gin for extra spice ( +18 )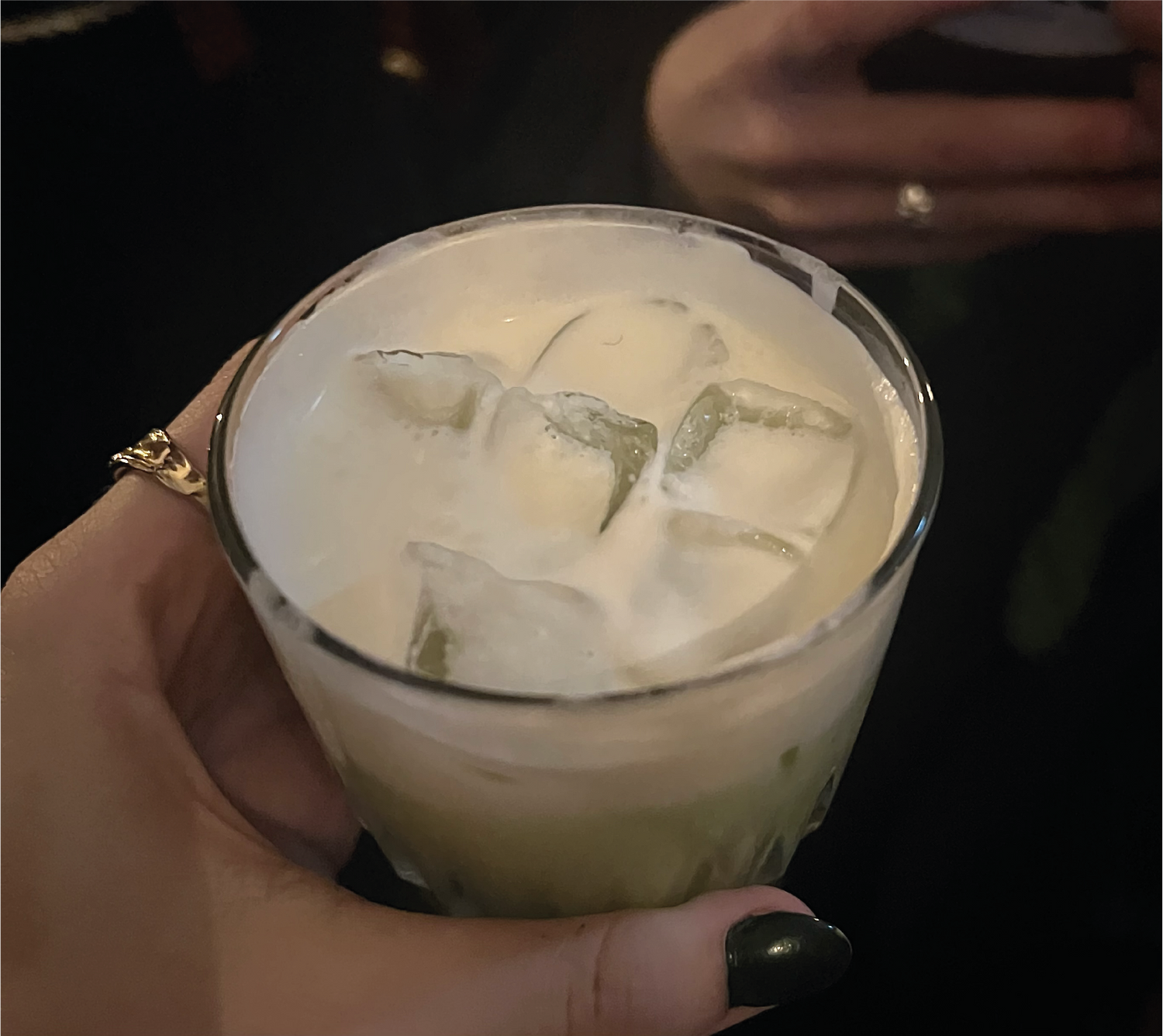 GREEN RUSSIAN (+18)
Stir together the sugar, milk, matcha and whole cinnamon sticks in a saucepan and bring to a boil
50/50 sugar milk, desired amount of matcha and 5 whole cinnamon sticks.

In shaker:
4/5 cl match mixture
1.5 cl liqueur 43
2.5 vodka

Shake on ice
Serve in a glass with ice, top with cream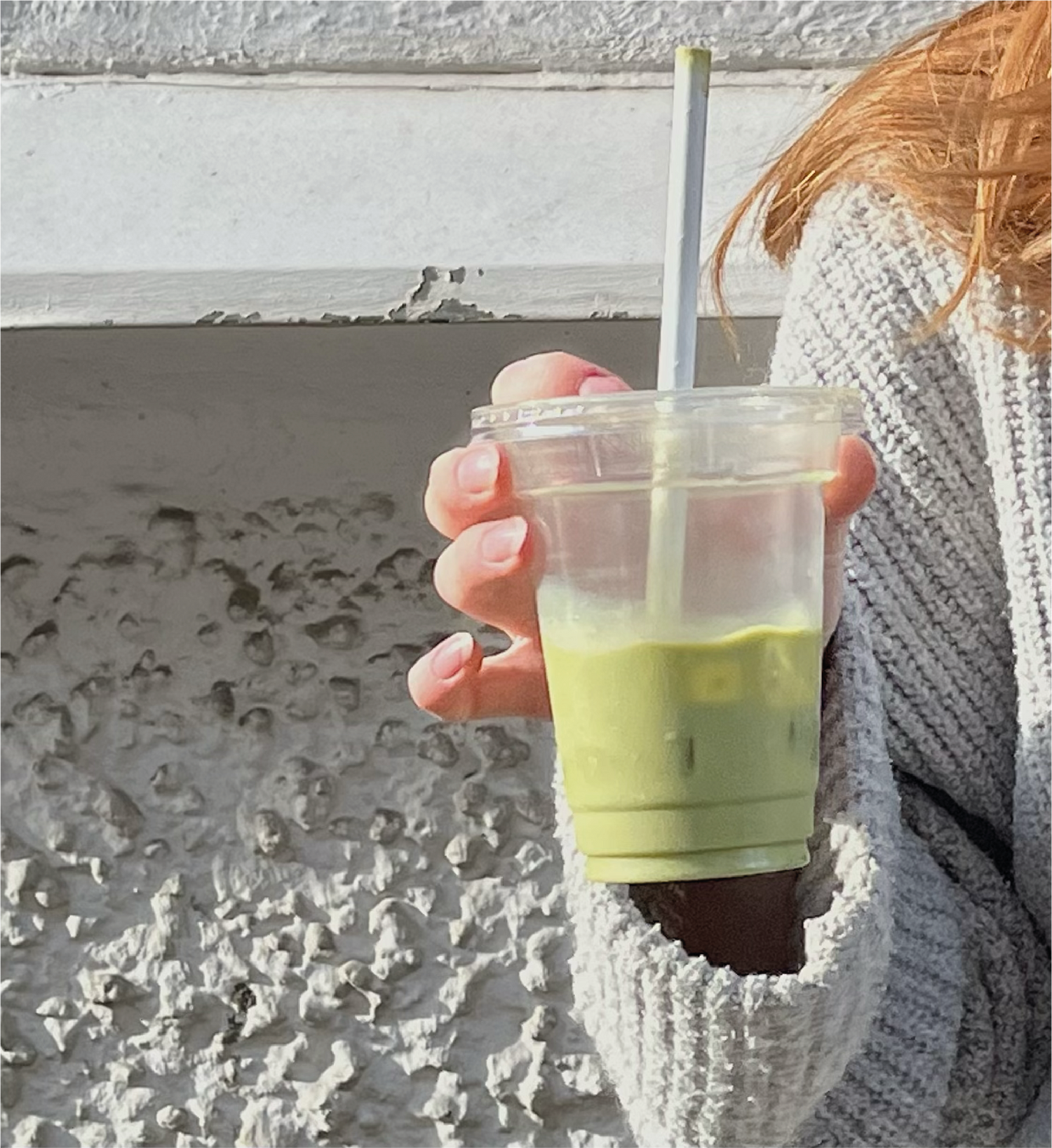 GREEN VITAMIN BOMB
In blender:
One handful of spinach leaves
Two DL frozen mangoes
Half a banana
One DL soy flour (or similar)
1/2 DL cold water
One WAO Matcha shot
(Add coconut flakes for extra good taste)
HOTSHOT (+18)
Take any amount of WAO matcha powder in a bowl and stir to reduce lumps
Add the appropriate amount of 70 ° water for the amount of matcha powder you used (a teaspoon of matcha powder is mixed with at least 1/2 dl of water)
Then make yourself WAO Matcha hotshots using galliano and cream!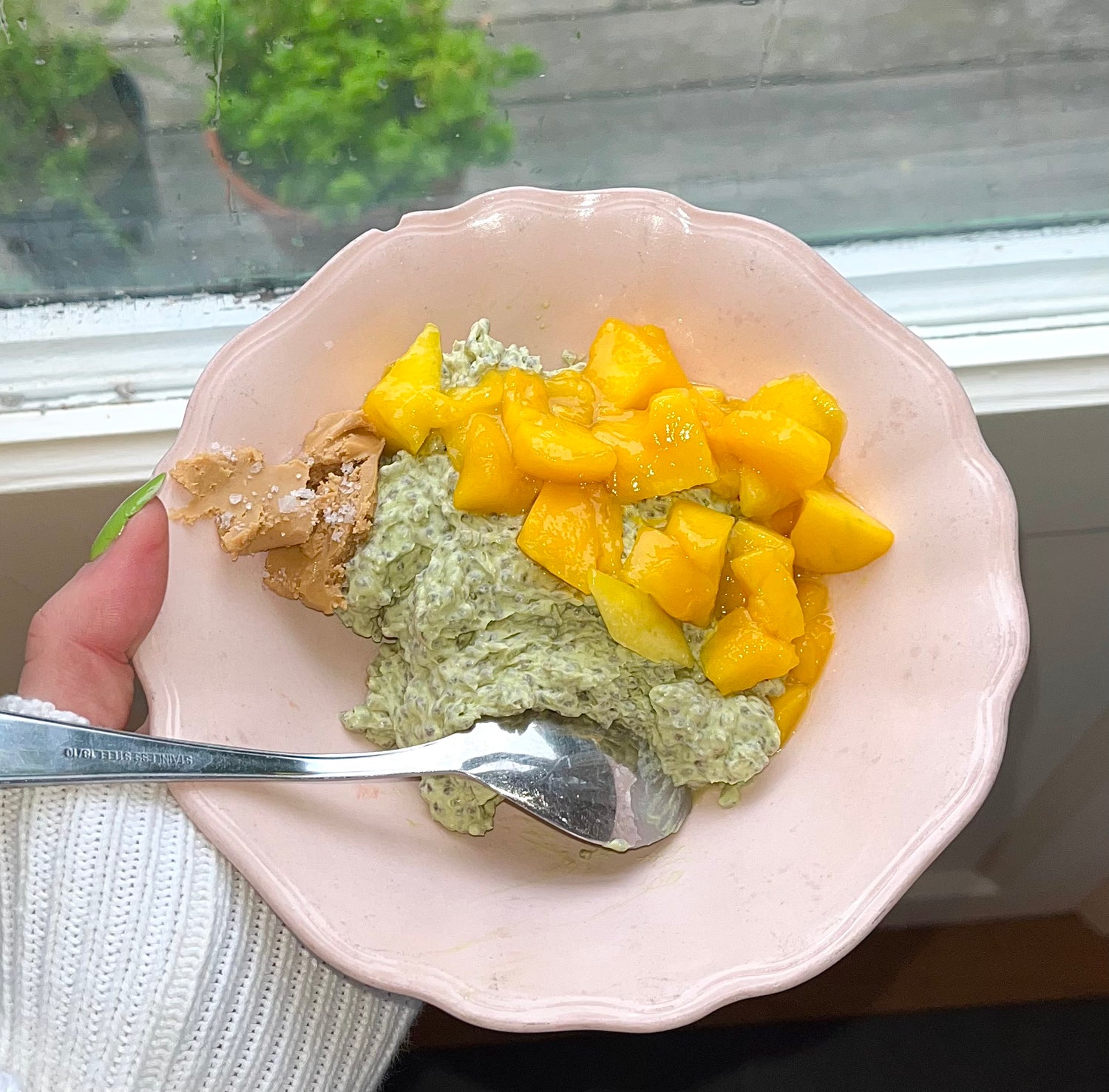 KOKOS CHIAPUDDING
5 portioner:
1 DL Chiafrön
4 DL Ekologisk kokos mjölk
En matcha-shot
1/2 DL havremjölk
Toppas med mango och valfritt nötsmör!
SUBWAY COOKIES
300 g butter, soft and room temperature, 4 dl caster sugar, 4 tbsp syrup, 4 tsp vanilla sugar, 3 eggs, 7 dl wheat flour, 4 tsp WAO Matcha, 1 tsp bicarbonate, 0.5 tsp salt, 150-200 g white chocolate
1. Set the oven to 175 degrees.
2. Beat together the butter, caster sugar, syrup and vanilla sugar to a fluffy batter.
3. Add the eggs while continuing to whisk.
4. In a separate bowl, carefully mix wheat flour, bicarbonate, WAO Matcha and salt.
5. Add the dry ingredients to the butter mixture and mix gently with a spatula to a smooth and sticky dough.
6. Finally mix in coarsely chopped chocolate.
7. Leave the dough in the refrigerator for at least 30 minutes before rolling it into 36 equal balls and spreading them out on baking sheets covered with parchment paper. Press them down a little and keep a proper distance between the cakes on the tray so they don't melt together in the oven.
8. Bake the cookies in the lower part of the oven for about 10 minutes. They should only have had time to bake around the edges and still be soft in the middle.
9. When you have taken the cookies out of the oven, cover the baking paper with the cookies on a wire rack directly to cool.
Let cool before serving!